Our ultimate goal with LessonApp is to empower teachers, the change-makers. If we want to lift the quality of teaching and strengthen the teaching profession, we need to equip teachers with knowledge, skills and understanding to constantly develop their own work. Therefore, we are persistently seeking new ways to help teachers to improve their own teaching and increasing their well-being at work.

One key strategy for teacher's continuous professional development is self-assessment and self-reflection. Self-assessment and reflection mean critically evaluating one's own knowledge, performance, beliefs, or output, so that they can be improved or refined. With a profession as complex as teaching, self-reflection offers teachers an opportunity to think about what works and what doesn't in their own work and what is the reasoning behind their actions.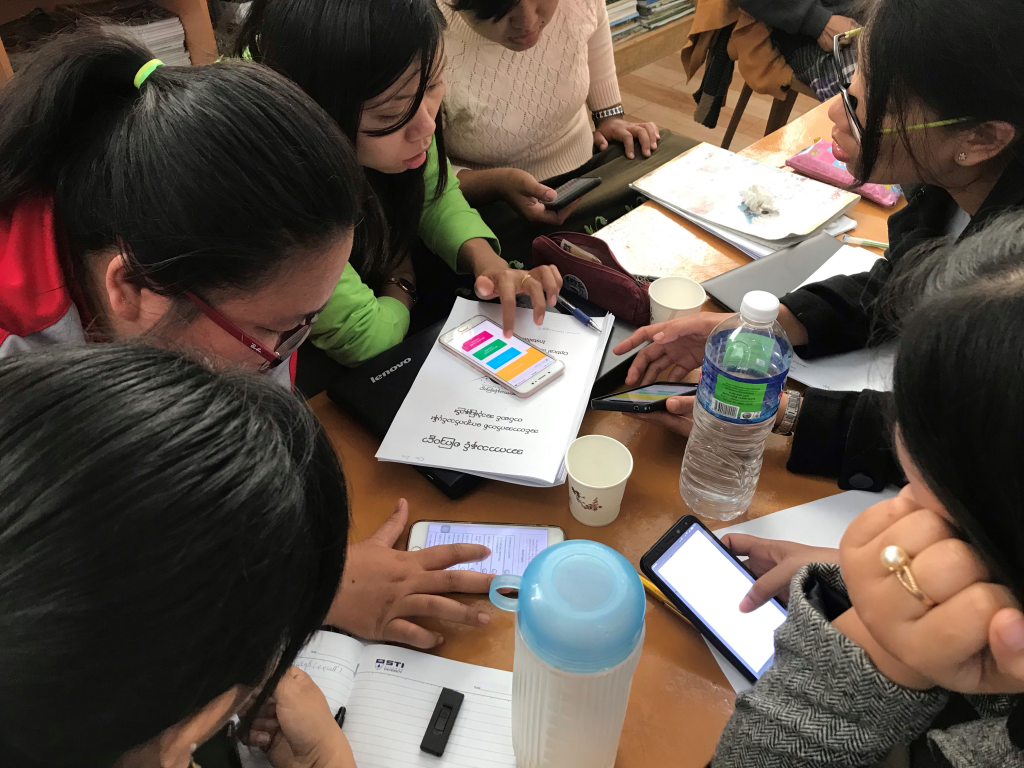 As the role of the teacher is changing, teachers will increasingly find themselves challenged to become reflective about their core pedagogical values and beliefs. In addition, constructivist models of teaching and learning are promoting new criteria for successful teaching – criteria that rely heavily on teacher's self-assessment and decision making about their own work.
The goal of self-assessment is to help teachers play an informed and active role advancing their own way of work. Self-assessment helps teachers create critical reflective practice in their own actions. It strengthens teachers' own responsibility over their work and increases control and ownership of their own professional development. In addition, self-assessment helps teachers to recognise their own strengths and targets for development. Self-assessment is a process that makes one collect, record, and analyze things that happened in the lesson or in work so one can make improvements to one's own action where necessary.
In addition, students benefit from teacher's self-assessment. The professional development of the teacher has a positive effect on teaching and thus on students' learning. In addition, self-assessing teachers are likely to value and encourage students' own self-reflection: they assist students in reflecting on and evaluating their learning experiences.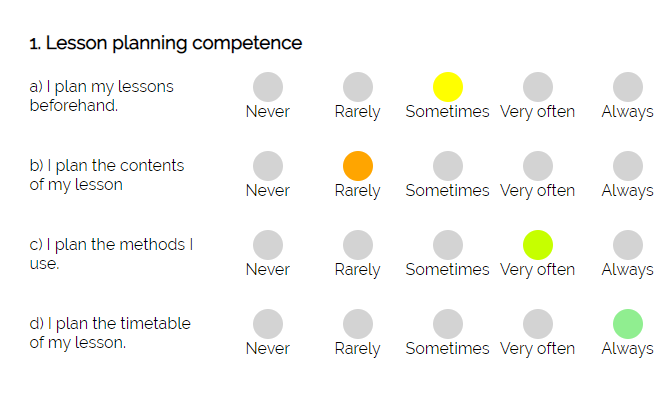 LessonApp is designed to give quality tools to teachers to plan better lessons. When implementing new strategies, practices and methods, it is vital to reflect the changes you can spot in your own work. How has my lesson planning evolved? Am I implementing more purposeful and versatile methods? What else is there I could learn more about?

To help teachers' self-reflection, we created a self-assessment tool for LessonApp Premium. It is designed for LessonApp users to keep track of their personal development as a teacher.
Finnish high-quality teacher training has been the source of inspiration for us here. In Finland it is a common practice to train the teacher students to critically reflect their own teaching and actions. By systematically guiding the self-reflection from the beginning of their studies, Finnish teachers internalize the on-going critical reflection as a basic professional practise in their work.
With LessonApp we wanted to create a similar continuous professional development tool for our users. They can reflect on their own professional competence development by answering questions in LessonApp's self-assessment tool.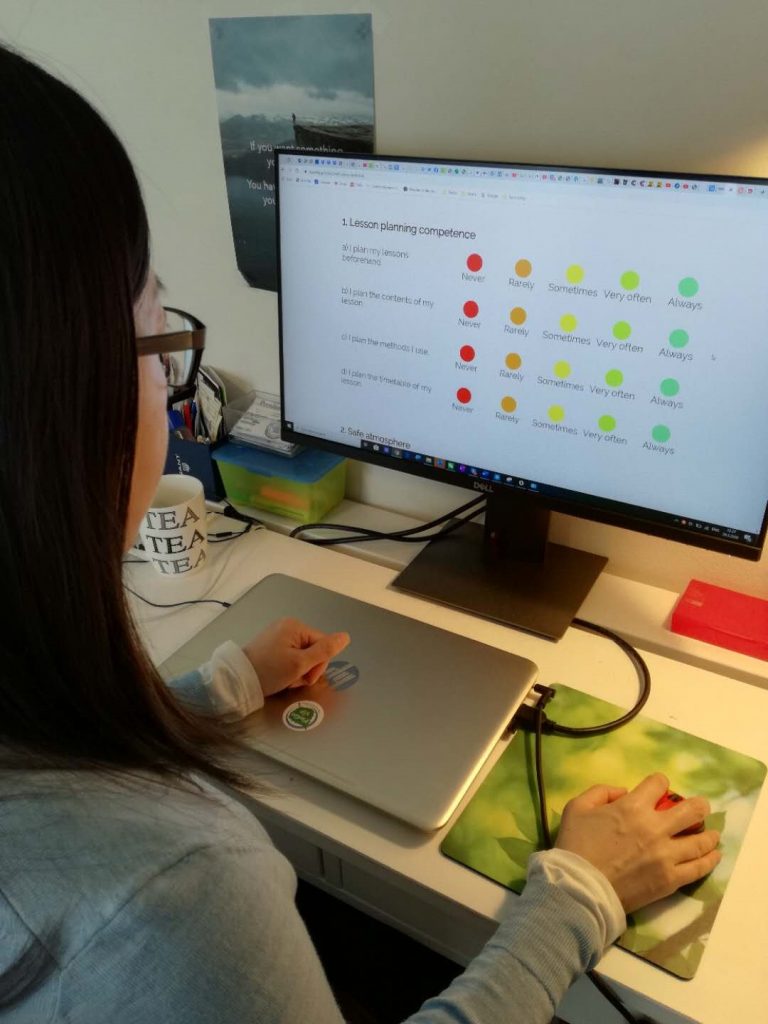 The LessonApp's self-assessment questionnaire consists of three different phases: the first one is completed when user starts using LessonApp Premium, the second one is done after ten lessons and the third one after 30 lessons are designed by using LessonApp. If the user wants to continue the monitoring of their personal development, they can complete the self-assessment an unlimited number of times. This self-evaluation is more than sort of automatic reflection, it is more systematic and habitual. It requires a little of your time and effort but pays out with great returns on investment in professional development.

LessonApp's self-assessment tool helps you to recognize your progress and areas for further development. After each phase the tool gives you feedback and helps you to identify the advancement as well as the professional fields that still need further development.
We wanted to acknowledge this commitment to on-going self-reflection and professional improvement. By completing all three self-evaluations, the user gets a LessonApp certificate by e-mail. The certificate can also be printed if desired.
By utilising LessonApp to the fullest extent, our users continuously learn more and promote their professional development as a teacher. This is the goal of self-assessment as well. Through the findings our users gather, they may gain the insight they need to take their instruction to the next level. Welcome to try our new self-assessment tool!