LessonApp is based on modern, research-based pedagogy. LessonApp follows the very same principles teachers in Finland are taught during the teacher training and what they apply every day in their classrooms.
Finland is known for its state-of-the-art education system and outstanding results in international learning comparisons. What is not so commonly known, is that Finland is basing its education practices on scientific research and an understanding of how teaching and learning are related to each other.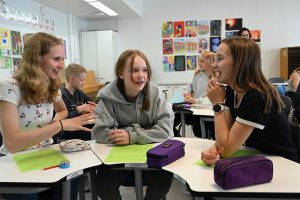 Modern educational research has clearly revealed many factors that promote learning: learner's own activity, participation, collaborative learning (learning with and from the others), reflection, connection to prior knowledge, using versatile methods, physical activity etc.
This contemporary learning theory that has been the basis for teacher training in Finland for years is called socio-constructivist view of learning. LessonApp helps teachers to plan pedagogically meaningful lessons based on socio-constructivist approach.
Socio-constructivist view of learning rests on following principles:
Learning is perceived as an active, not a passive, process, where knowledge is constructed by the learner.
Knowledge is mutually built and constructed in the social contexts of learning
Previous knowledge, understanding and experiences are relevant when learning new things.
The teacher's role is to support and nurture the learning process: teachers are facilitators who enable student's development and learning.
Learning is also supposed to be fun
Finnish teachers base their work on socio-constructivist view on learning and apply it various different ways every day. Socio-constructivist approach can manifest in many diverse ways in classrooms:
engaging learners in activity, discourse, and reflection
frequent use of discussions and participation
giving learners opportunity to raise their own questions and construct their own models
encouraging independent thinking: students test their ideas, synthesize the ideas of others, build deeper understanding of what they are learning and develop reasoning skills
using different kind of activating and co-operative teaching methods.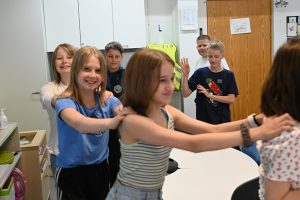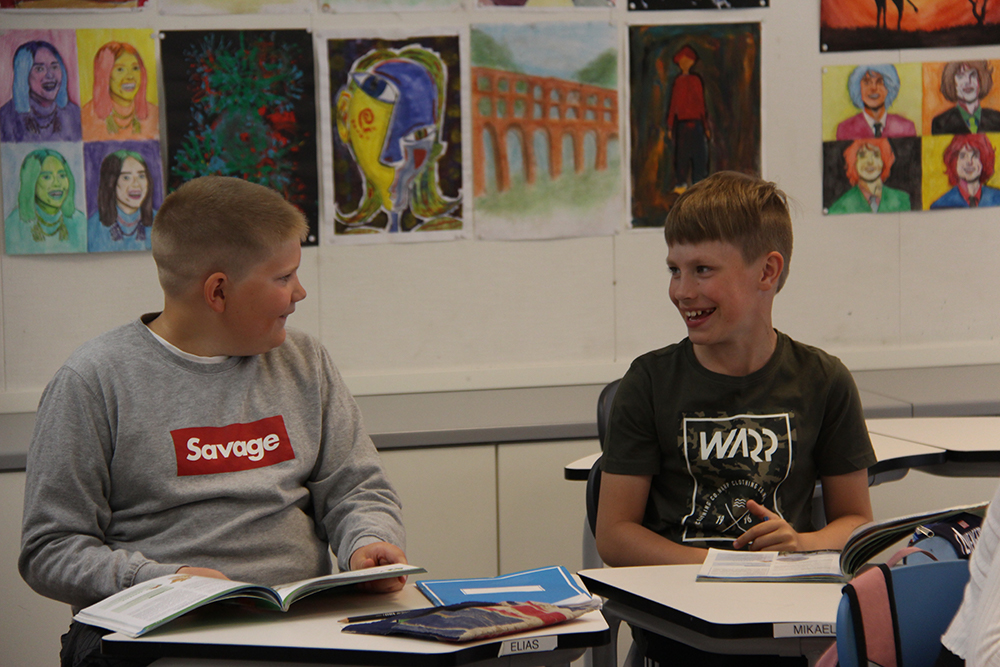 Socio-constructivist approach to learning not only brings excellent learning results but also promotes acquiring useful skills for life. The approach encourages learners to be active in constructing their own knowledge and collaborative in solving problems together with other learners. The approach fosters important life skills like self-regulation, self-determination, and a desire to persevere with tasks. It also promotes collaborative skills: i.e. respectful communication, negotiating, compromising, tolerance, ability to encourage your teammates, appreciating difference, working constructively with many types of people etc.
These skills are also prerequisite for deeper learning, which requires skills such as analytic reasoning, complex problem solving, and teamwork.
Furthermore, this approach to learning is useful when reaching for the 21st century skills like:
Creativity and Innovation
Critical Thinking and Problem Solving
Communication
Collaboration
Initiative & Self Direction
Social & Cross-Cultural Skills
Leadership & Responsibility
By promoting students' own activity, participation and involvement it is also possible to increase the well-being of students. The well-being of students is as important as learning outcomes. Stress-free and engaging atmosphere in classroom not only promotes learning but also enhances general well-being of children, young people and teachers alike. It is possible to achieve excellent learning results and joy of learning at the same time.