We're excited to announce big news about LessonApp! We started building LessonApp early on our journey, and we have received a lot of feedback and suggestions during this time. Instead of trying to patch the shortcomings of our initial app, we decided to put the lessons learned in practice, and build an all-around better version 2!
LessonApp version 2 moves to a new technological platform, providing you with easier and faster access to our app's features. And it also looks better than before 😉 There are also numerous new features that we can't wait to tell you more about…
New look and a feed of inspiration
The old menu has given way to a feed of useful and interesting things. Here you will find new inspiring things to explore everyday: weekly showcases of brilliant lessons, activating teaching methods and other teaching related content.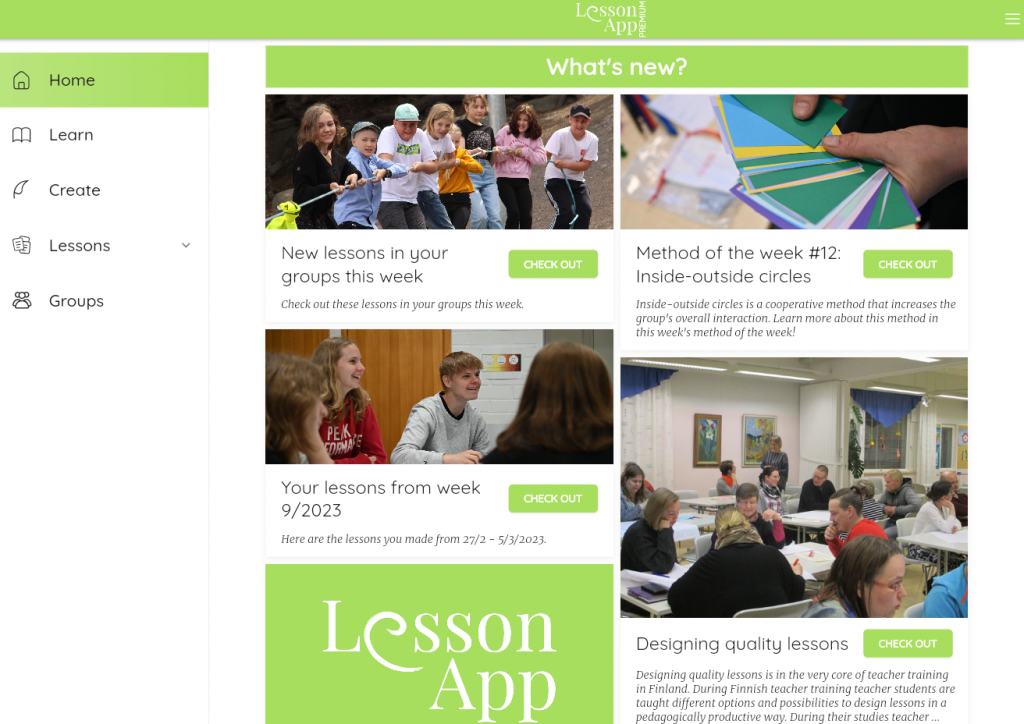 Reworked lesson planning tool
We divided the old lesson planning tool into 4 tabs to make the workflow easier and more intuitive. The building blocks haven't changed, but using them is even more convenient than before.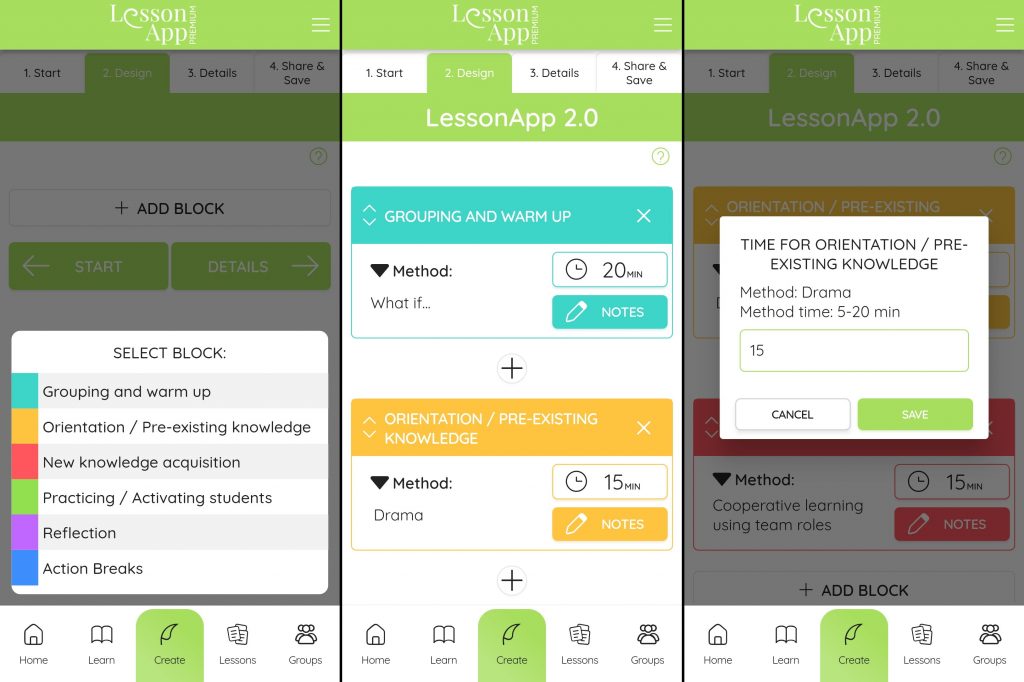 Helpful tips to guide you in the app
We have added tips around the app for both seasoned LessonApp users and the beginners. These help you to explore the new app, and to find out what has changed and what is already familiar from the old app.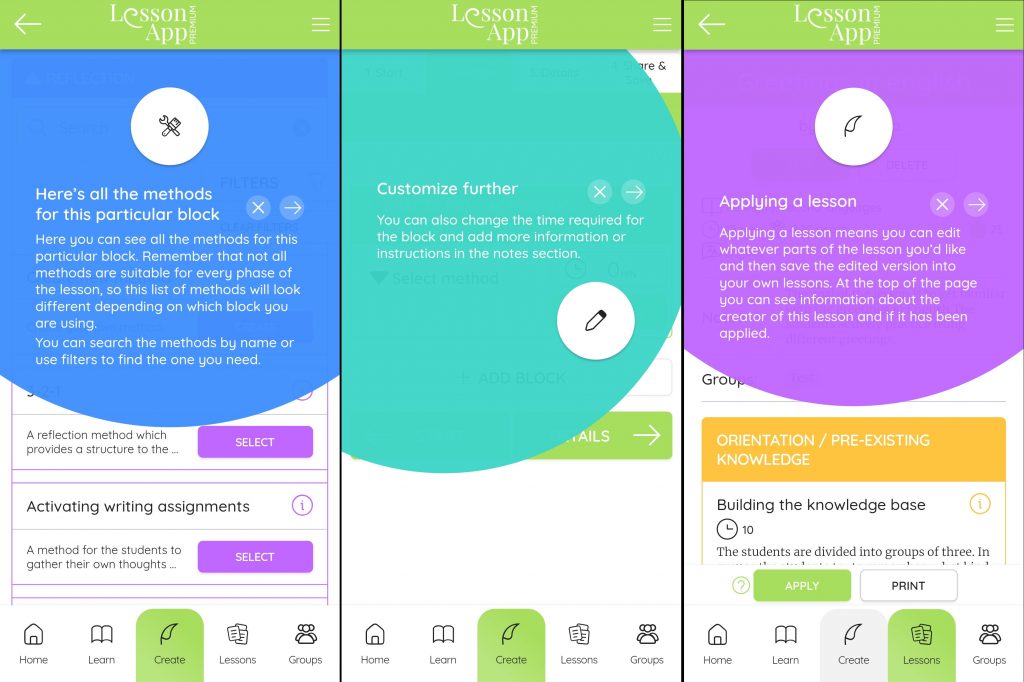 Powered by a new technology
The version 2 is built with Flutter, a new upcoming technology, which has helped us to streamline the whole experience. No more waiting for the next page to load, or having to navigate back to the menu to switch between the pages. Better usability and user experience incoming!
More coming soon!
Planning lessons is useful, but have you ever wanted to plan a whole course in LessonApp? This and much more is coming with the version 2, stay tuned!
Want to be the first to hear when version 2 launches?
Leave your email here, and we will contact you when our version 2 launches