In LessonApp we have always believed in collegial support of the teacher community. We truly believe that collaborating with your colleagues – whether near or far – sharing best practices and learning from each other can ease the workload of individual teachers as well as raise the quality of education.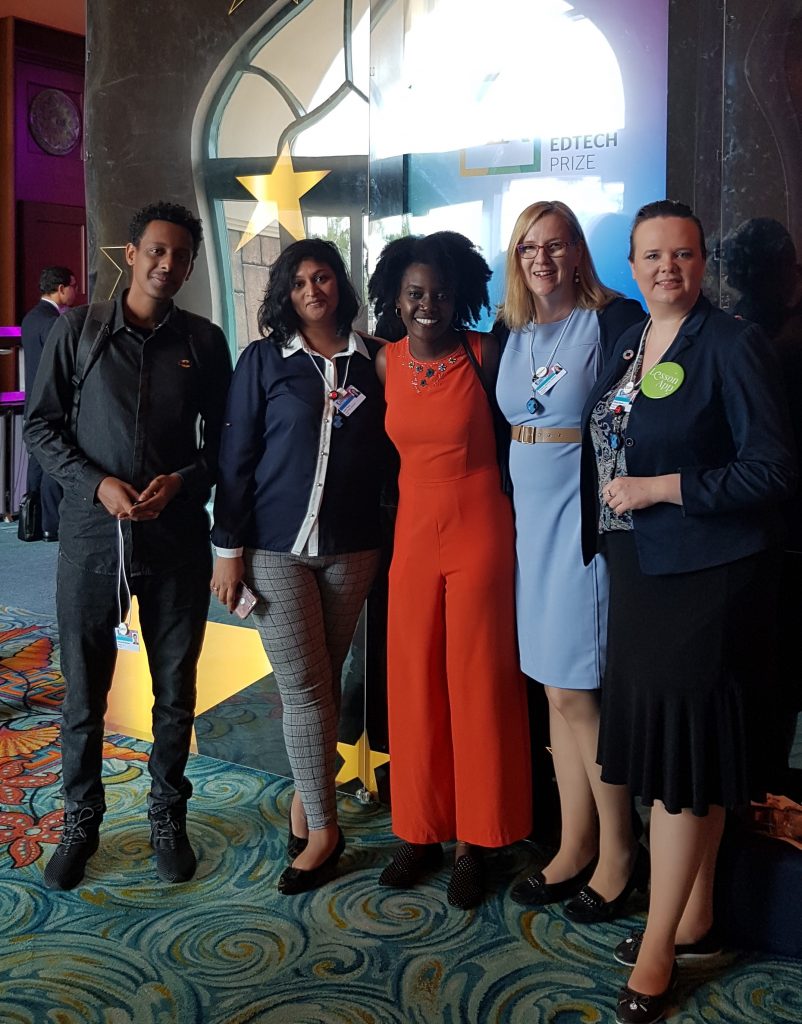 These thoughts brought us to create a Group feature to LessonApp Premium. With this feature users can create their own groups, be invited to closed groups or join public groups that are open for everyone.
We realize that teachers and schools have different type of needs: sometimes it is better to share some ideas within you own school or closed group of colleagues. Sometimes what you need is to find fresh new ideas totally outside of your own circles – and even from other countries.
Therefore, there are two types of groups available in LessonApp: closed, private groups and global, public groups that are open for everyone. Private groups can be either within one's own school, school district or school chain, or among colleagues who teach the same subject or are interested in the same topics. Public groups bring together the like-minded educators who share a mutual interest, no matter where they come from.
All LessonApp Premium users can create new groups, whether private or public. If you create a new private group, you as an admin can add new members to that group. Add new members with user's email or username, that they have registered to LessonApp. Please note that all added members need to be Premium users. In this private group you can share lesson plans within your chosen colleagues so that no one else can see them (unless you decide so).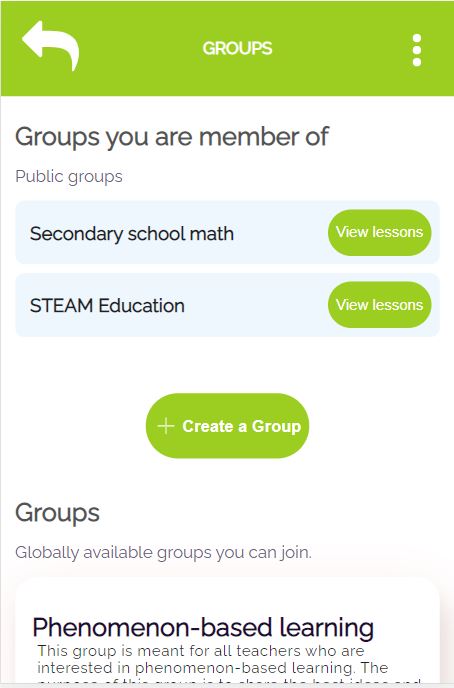 You can also create a public group under the theme that interests you and ask all the other Premium users around the world to join that group. In this group all members can share their best pedagogical ideas and lesson plans related to the topic of this specific group. This way it is easier to find LessonApp users from other countries that share the same passion than you. You can easily find lesson plans of other users that are related to the theme you are interested in – and probably get new ideas and inspiration. Learning from each other is our superpower and an extra resource we all have!
And why not to browse the public groups that somebody else has created? Maybe you'll find exactly that topic you are interested in and can join a group of colleagues who share the same interest! There are already first public groups created, go check them out! (You'll find the entire Group feature in LessonApp's main menu, left hand lower corner.)
And this is just the beginning! We have more features coming that strengthen the collegial teacher community we all have in LessonApp. Stay tuned 😊!