Our CEO, Co-Founder Ellimaija Ahonen had the joy to take part of a very interactive and fun event arranged by 4SmartGrowth business accelerator. The event was held on a virtual working space called Virbela: A Virtual World for Work, Education & Events.
We had a chance to present the journey during the accelerator program and share a story WHY we exist. We though to share a summary with you all, too!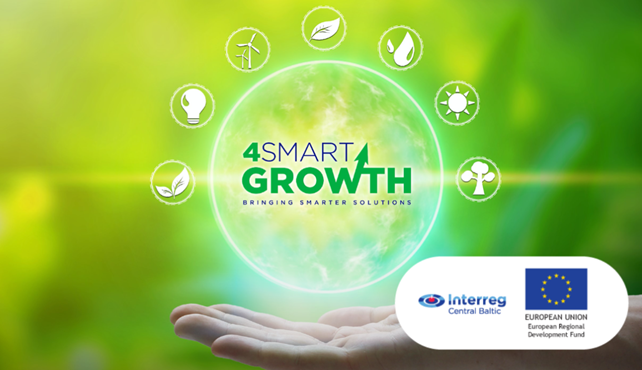 Must have tool to tackle world´s biggest challenges
There are some pain points we are addressing: The fact is that more and more children have access to schooling, but the learning results are poor. On the other hand, millions of teachers don´t have access to adequate teacher training.
When travelling in emerging countries and training local teachers, many of the teachers we met were doing their best, but without proper training and a higher quality pedagogical knowledge, it was impossible for them to do better.
Coming from Finland, a land of excellent learning results and a strong ethos of equality, this seemed unfair to us. Education is a human right. We strongly believe that every child should be entitled to a high-quality education regardless of where they live.
How is it possible that during the era of unlimited flow of information and efficient communication technology, we cannot offer basic pedagogical knowledge and tools for all teachers? Finland has the best-developed education system in the world. If we know how to reach quality education and can share ideas and practices about it with the rest of the world, we MUST do it. The question was HOW.
This led us to design a low-barrier mobile application that helps teachers plan versatile and high-quality lessons and promote better learning.
Rather than focusing on content or WHAT, our tool focuses on HOW: HOW to implement the topic given, HOW to run a lecture, HOW to activate students by applying different teaching methods, HOW to create a lesson where students are engaged and inspired, not bored or repeating the old.
Teachers in Finland are highly respected, enjoy the autonomy and use their creativity with students.
They all have Masters´ Degree and the quality of teacher training is high. The knowledge teacher students learn is based on scientific research and hands-on practicing. As we have this diamond in Finland, we have wrapped this very same pedagogy used in Finland to LessonApp mobile application and want to share this diamond with the rest of the world – like a global teacher academy that you can find in your own pocket, no matter where you are and what kind of resources you have. Currently we have users in 150 countries, in 5000 schools and LessonApp supports English, Spanish, Portuguese and Burmese languages.
4SmartGrowth supporting the expansion to the Chilean market
What we learned during the 4SmartGrowth program is that teachers have never been in the scope in Chile and our approach of empowering them is a new thing. Change can happen if we can improve teachers´ capacity. Teachers are the everyday change makers in the classrooms and in the closest contact with the next generation.
We had a joy to collaborate with team Education Tampere, team Momento Cero and Mr. Kenneth Gent, Ms. Isabelle Åström and Mr. Felipe Ernst during the accelerator program. Thank you all and European Union! We are happy that our cooperation with our local partner in Chile, Plus Finland team and Mr. Francisco Moreno, has strengthened and we are progressing well. As a summary we are happy that we participated this accelerator program and took the first steps to penetrate Chilean market.
There are plenty of "nice to have tools" out there. The big challenges – such as lack of quality education – are still work in progress. We wanted to tackle our global big problems and create a "must have" tool which could have impact on these critical challenges and build foundation for better and more sustainable future.
By utilizing technology but not forgetting the importance of human connections we can create sustainable impact. Helping teachers to grow professionally is our driving force and that is something our team keeps on promoting.
We would like to thank Education Tampere for approaching us originally and getting this opportunity to be part of 4SmartGrowth program during these couple of years!
The project was funded by the EU's Interreg Central Baltic funding instrument for 2019–2021. Activities included corporate sparring and mentoring, training, export promotion trips to the destination, and other personalized support.
Local partners: Swedish Science Parks and Incubators, Västerås Science Park, Turku Business Region, Business Tampere ja Tallinn Tehnopol.
The host for the day was the ever so charismatic host and comedian Louis Zezeran.