Basic version on LessonApp is free and it has all basic features. Buying a Premium license you will get many more new features, libraries and tools to use. Here are some examples of new features coming to LessonApp Premium.
Self-assessment tool and certificate
Self-assessment tool for teachers to develop themselves and to acknowledge their professional development is up and running soon! Here are some sneak peaks:
Teacher has a color-coded scale to choose from:

There are questions to guide teacher's evaluation and they will choose a best option from the scale: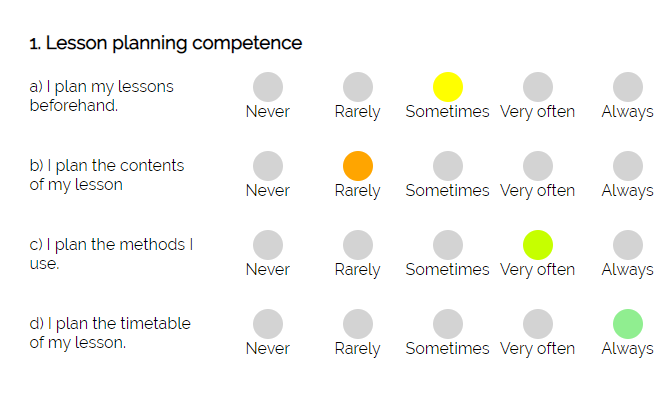 Tool suggests concrete areas for improvement: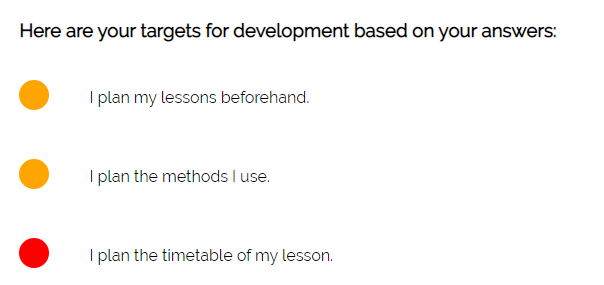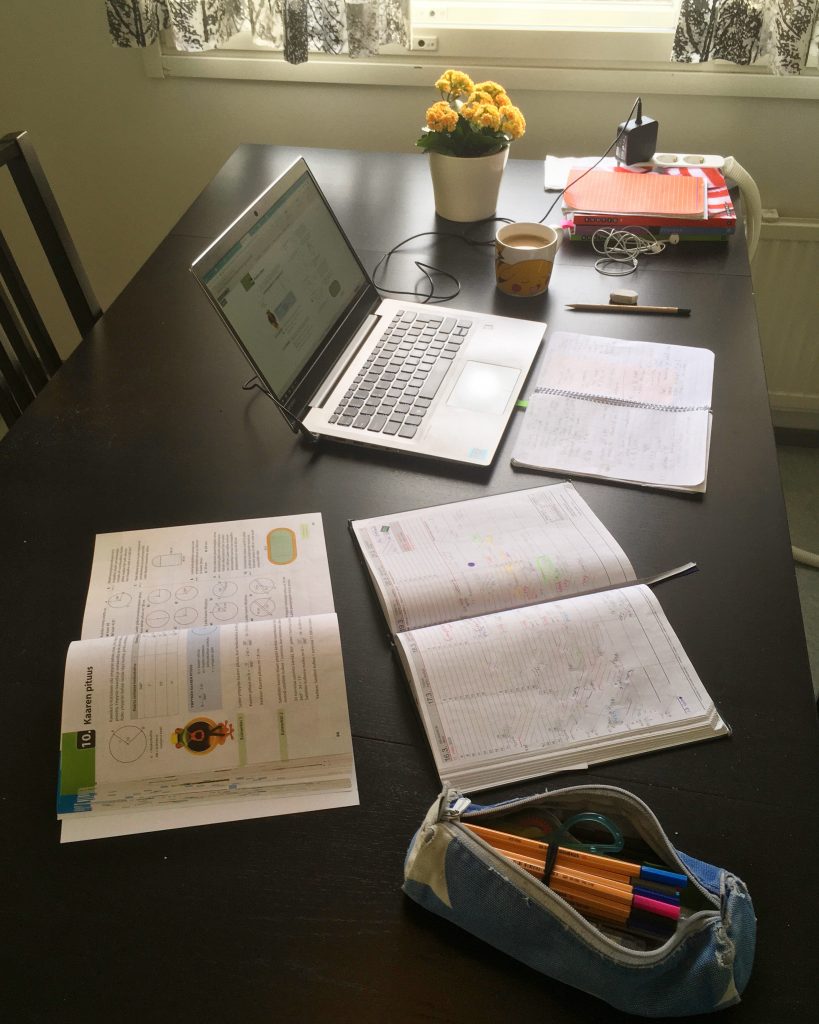 And when time goes by and teacher has planned more lessons, the self-assesment tool will ask couple of more questions and show the improvement. After the teacher has completed all of the assesments, they will get a certificate of completion.
Distance teaching
How to support teachers with pedagogy suitable for Distance Teaching and inspire students who are learning at home during lockdown. What activating methods could you use when distance teaching? How to activate students via software? Tips and practices coming to help teacher's work during this unforeseen time. Example lesson plans will give ideas how to turn monotonous and boring sessions to fascinating learning journeys.
Localised language versions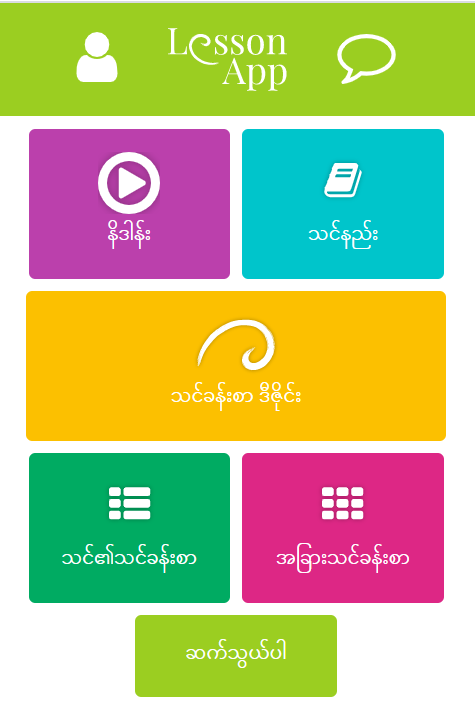 With the help of our dear partners we are developing language versions of LessonApp for the following languages:
Burmese
Spanish
Portugese
Romanian
These versions contain the same set of materials as the original LessonApp in English with a localy tested twist.