It's time to look back and reflect on what has happened over the past year. What have we done and have achieved? Here are some key points: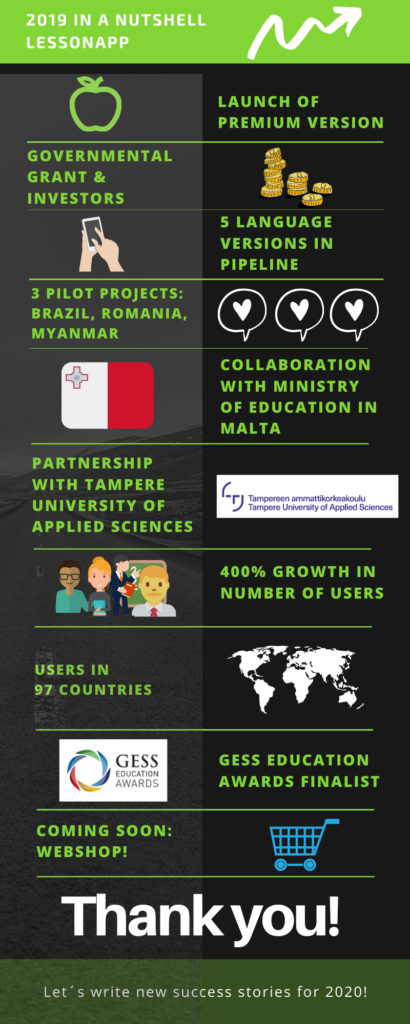 First half of the year was promising: we launched a Premium version of LessonApp in Malta in February and started collaborating with Ministry of Education in Malta. In the Spring we also got couple of awesome investors and got selected in GESS Education Award finalist as Best free app-category.
Later on we got govermental grant, TEMPO funding from Business Finland. The project for language versions and piloting in Brazil, Romania and Myanmar had it's first steps in the late Summer.
Latest partnership was agreed with Tampere University of Applied Science. They will start using LessonApp in their teacher training program starting at the beginning of the year 2020!
With the joy of knowing that LessonApp has been spread to almost 100 countries, we are happy to continue the work in 2020! We thank all of our collaboration partners and users! Lets accelerate the growth!